From Rachel at 9:30pm JST:
Second part just finished. It was basically the same sort of interview and videos as the first part. Seung gi wore an ivory coloured suit. In the middle he took off his jacket and showed how he has a unique way of rolling up his sleeves. All the fans went crazy coz u could see is veins and muscles on the big screen close up. haha
Seung gi picked a lottery again. This time for some of his belongings or items he used for his jacket photo shoot for Japanese Love time. First was a polaroid photo taken during the break after the first half. Second was the red headphones he used in his jacket shoot. Third was a flower bouquet and card with his autograph. All of these items were signed personally with the winners names. Fourth was a mug cup. And fifth was a cake and he signed a choco plate rectangular shaped. He signed with choco pen and found it hard. lol He said whilst signing the chocolate that even he couldn't recognise his autograph. lol

~~~~~~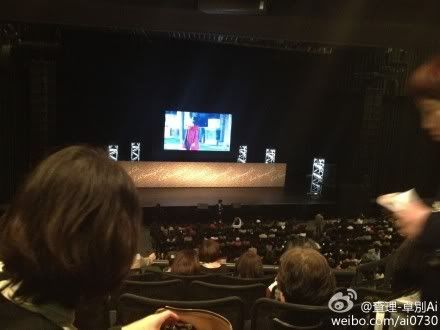 credit: as labeled
~~~~~~
Rachel managed to get tickets for part 2, and now she's waiting for the event to start, sitting in the 4th row from the back. The view is still good because the venue is kind of small. This is what she said about part 1:
And I forgot to say me and my friend cried so much when he sang love time it was beyong ridiculous. haha I think it was a mix of emotions for us haha happy to see him, proud of him singing in front of this amazing crowd, feeling sorry for him too because of his schedule. We cried so much lol
~~~~~~
Special gift for the fans: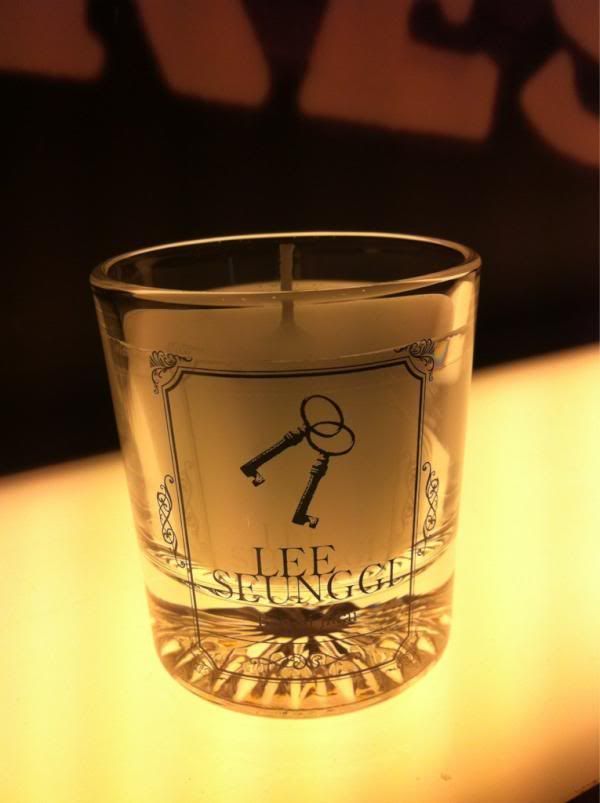 Nozomi told SeungGi it was her birthday today, and SeungGi said 'Congratulations' to her.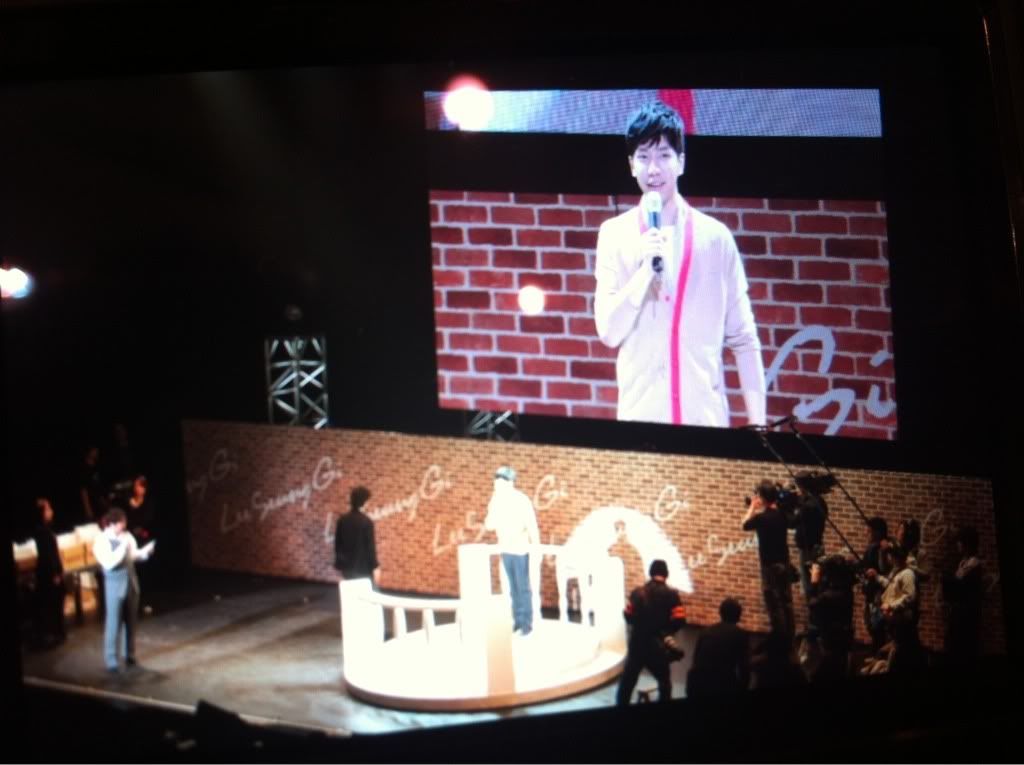 ~~~~~~
During the high-five (or high touch?) event, Rachel said to SeungGi, "See you in England! The King Daebak!" SeungGi thanked her.
~~~~~~
According to shunliwei, SeungGi had a high-five event for the fans after the main event. He wore hair extensions today. And he said he was filming TK2H until 5am today.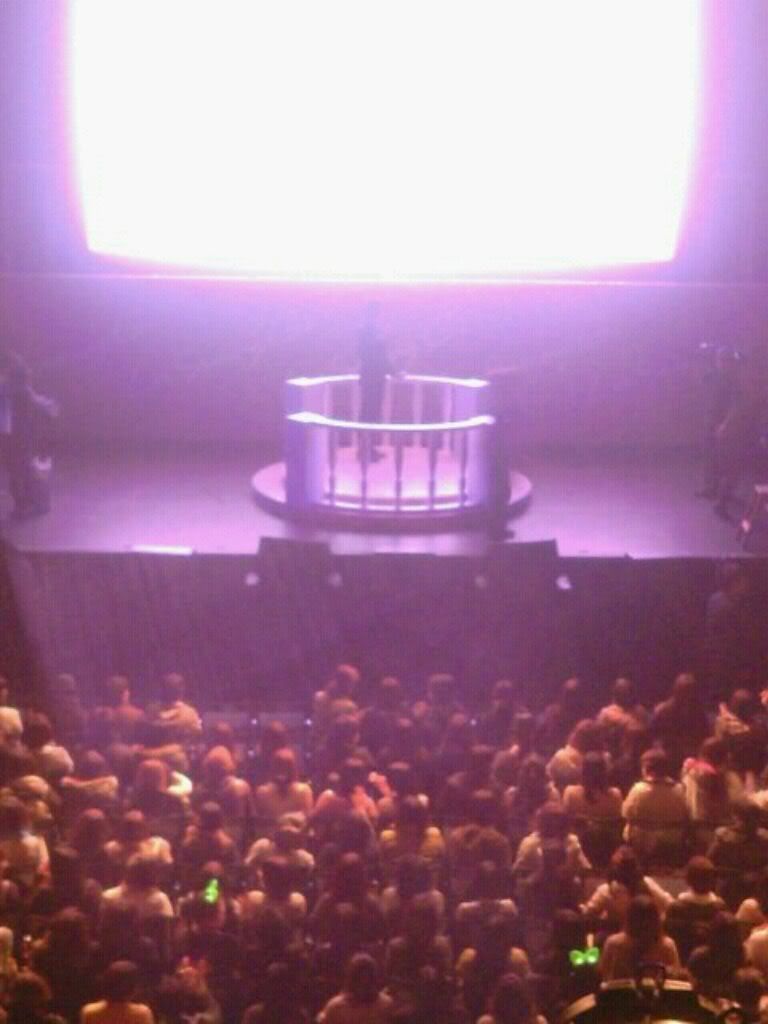 credit: AJS_Japan
~~~~~~
This was handed out at the event today. Looks like the 1st round of tickets for the Budokan concert will go on sale on March 29.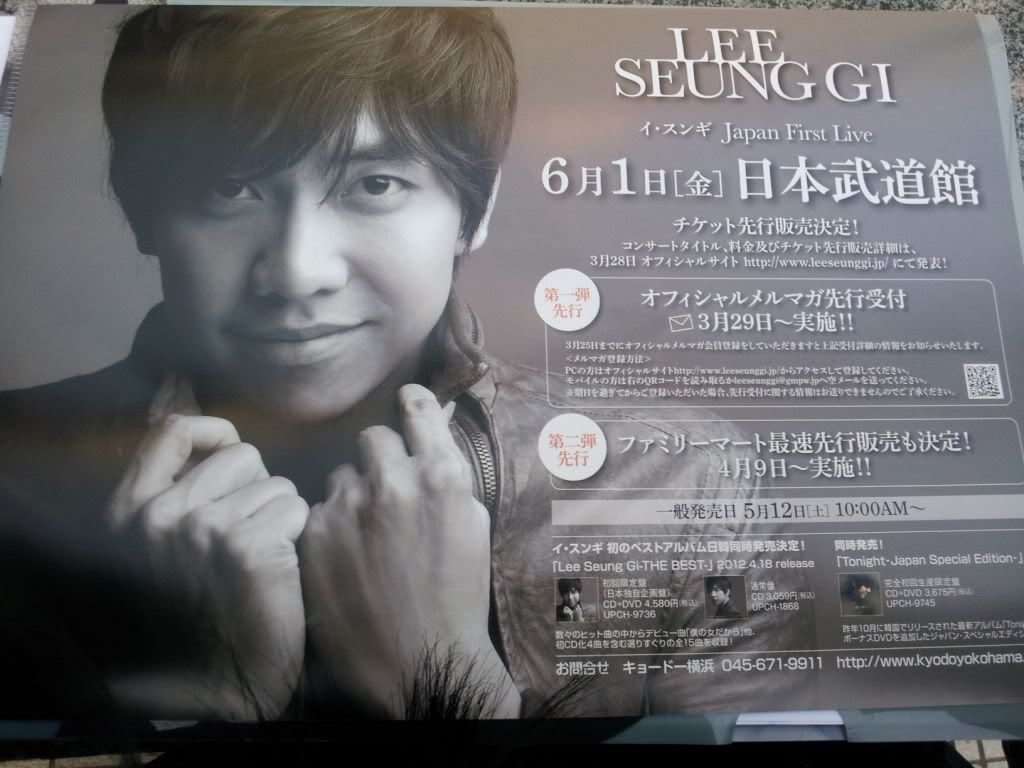 credit: airen_airen
~~~~~~
According to Rachel, SeungGi sang 'Aren't We Friends' and 'Time for Love' in Japanese and 'Smile Boy' in Korean. He picked 5 lucky fans to win Budokan concert tickets. Some BTS footage from TK2H was shown. SeungGi said he might be carrying the Olympic torch in Manchester. And he promised to focus on his music activities in Japan after the drama, starting with the Budokan concert.
~~~~~~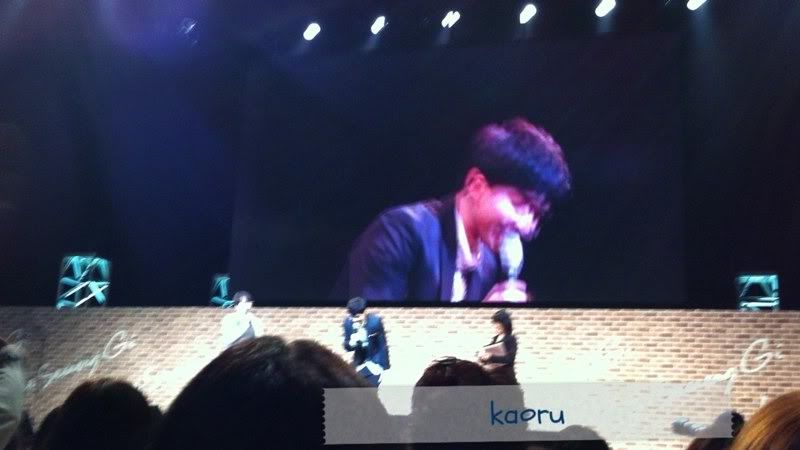 credit: kaoru
~~~~~~
There was a slight delay, but Part 1 of the event has just started at 3:40pm JST. Rachel has the fortune of sitting in the 3rd row from the front, after some nice Japanese fans switched seats with her!
~~~~~~
It's really one of those crazy days. I have so much work to do, and SeungGi has so much news.

Thankfully, Rachel is in Tokyo, reporting live from the event. So I'll rely on her to bring the latest updates.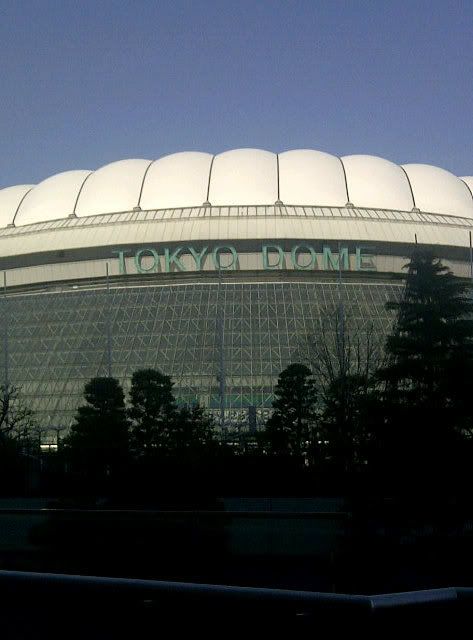 Seats are assigned by lottery:
credit: Rachel